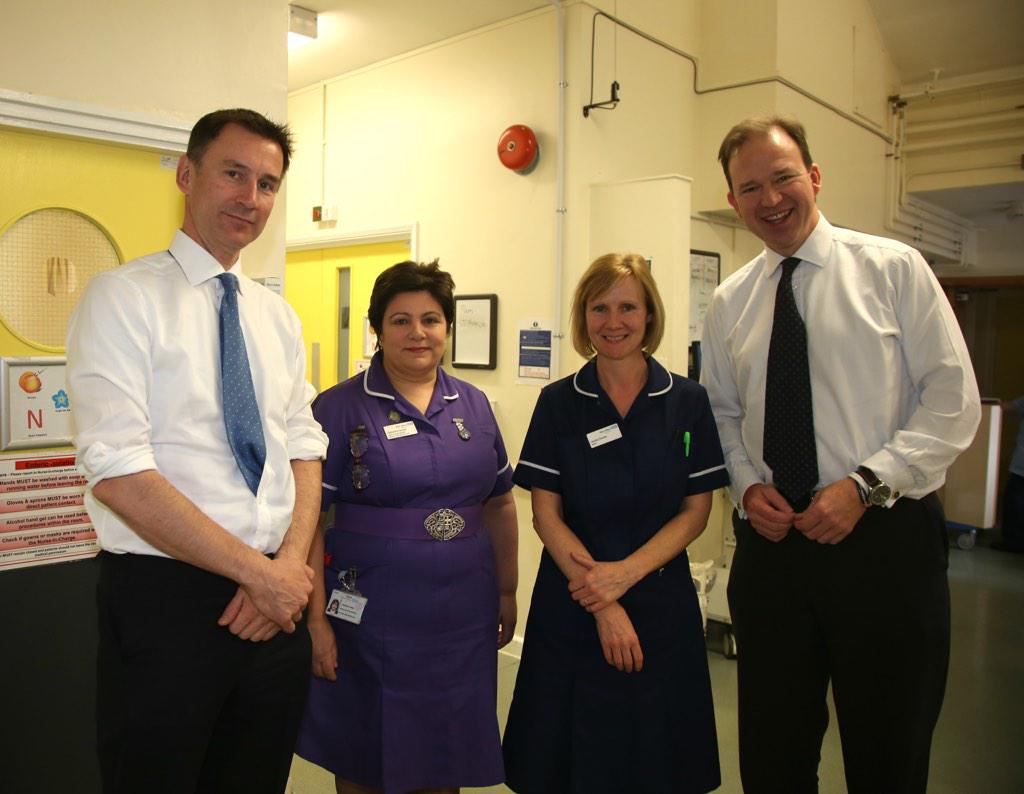 Healthcare in Herefordshire has been a huge priority for me as MP. It will continue to be if I am re-elected.
I called my very first debate in Parliament in 2010 on car parking charges at Hereford Hospital. That led me to look at the cost of private contracting at the Hospital. I concluded that it was being overcharged by at least £1 million per year.
I was then able to persuade the Hospital to hire independent specialists to assess the contract. This led to numerous safety improvements including on fire protection and ventilation, and several million pounds of recovered costs and contract savings. Nationally, my PFI campaign has delivered savings of £1.5-£2 billion for the taxpayer.
In 2013 it became clear that Hereford Hospital could be at risk of merger or franchising out due to an internal reorganisation within the NHS. I called a public meeting with Bill Wiggin to highlight the issue, then launched a website to rally support. This helped persuade NHS chiefs to drop the idea of a merger and continue directly funding the Hospital itself.
In addition as MP I pushed the Government for fairer funding of our healthcare; fought to keep the Minor Injuries Unit operating at Ross Community Hospital; helped win back the right to full access to English NHS services for 3,500 Herefordians living on the Welsh border; worked with local GPs to secure a £2.7 million investment from the Prime Minister's Challenge Fund for 7 day/week out-of-hours services; and campaigned in Parliament against illegal alcohol and tobacco sales, including a Commons debate on this issue.
Most recently, I have helped Kingstone Surgery to get vitally needed broadband access. In the words of Dr Jonathan Sleath there, "Matters changed completely when Jesse became involved… Nobody could have been more helpful or obliging."
Do you like this post?